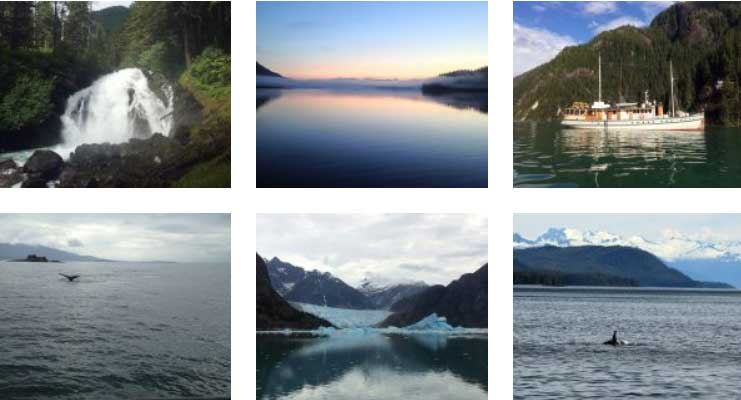 SE Alaska's Western Passages

Juneau to Sitka
Sitka to Juneau
8 days / 7 nights
An 8-day/7-night expedition between Sitka and Juneau. Along the way we will transit narrow channels and enter ice-filled fjords. We will visit the locals in the villages of Angoon and Tenakee Springs, and then sail on to watch foraging brown bears and feeding humpback whales. A visit to a tidewater glacier and a kayak paddle into a deep fjord rounds out our trip.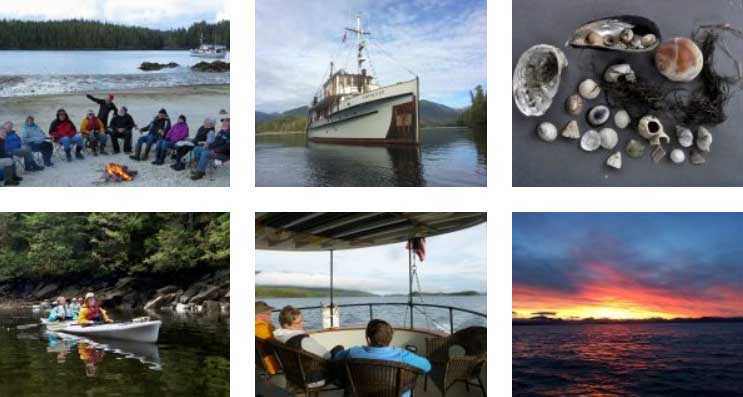 Inside Passages
Petersburg to Friday Harbor
Friday Harbor to Petersburg
14 days / 13 nights
The Inside Passage is a 1000-mile saltwater corridor that twists through narrow channels and wanders among countless thousands of islands. A voyager could spend several lifetimes cruising from anchorage to anchorage, and never stay in the same one twice.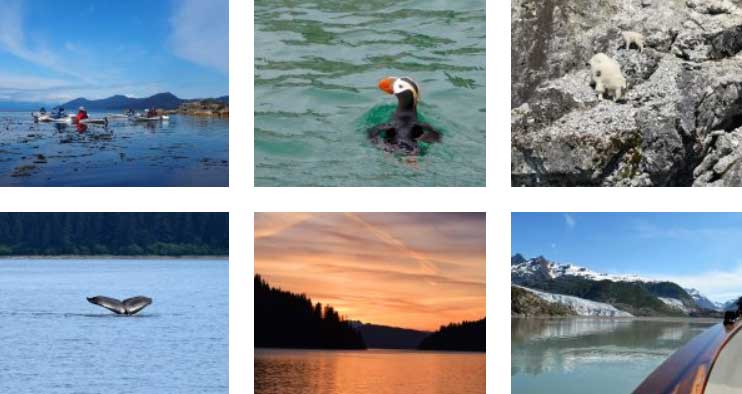 Juneau Round Trip
10 days / 9 nights
A 10-day/9-night exploration of Glacier Bay National Park. Bears, sea otters, mountain goats, humpback whales, sea lions, puffins and grey wolves are a few of the animals frequently viewed in Glacier Bay. We will visit four tidewater glaciers and kayak up streams and along meadows where we may see bears foraging for sedges and roots as they emerge from hibernation.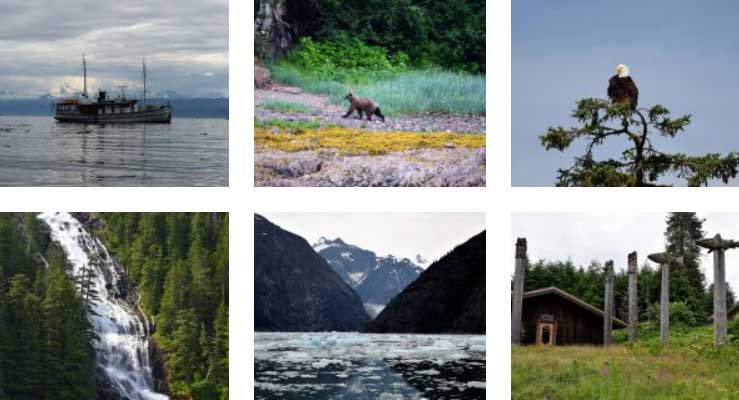 Petersburg to Sitka
Sitka to Petersburg
8 days / 7 nights
An 8-day/7-night exploration of the narrow passages and small villages that lie between Sitka and Petersburg. We will watch for bears along the shores and whales in the tide eddies, as we transit twisting channels and ice-filled fjords. Visiting the small villages of Angoon and Tenakee Springs, we will talk with locals and hear stories about their lives and history.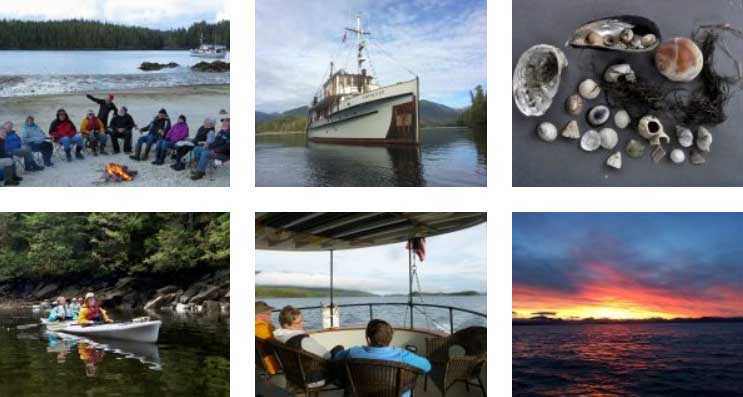 Friday Harbor to Juneau
14 days / 13 nights
A 14-day/13-night expedition along the length of the Inside Passage, our route weaves through narrow passages and among myriad islands as we follow the watery back roads between Washington and SE Alaska. We might see bears, sea lions, orcas and whales – maybe even the rare "Spirit Bear"!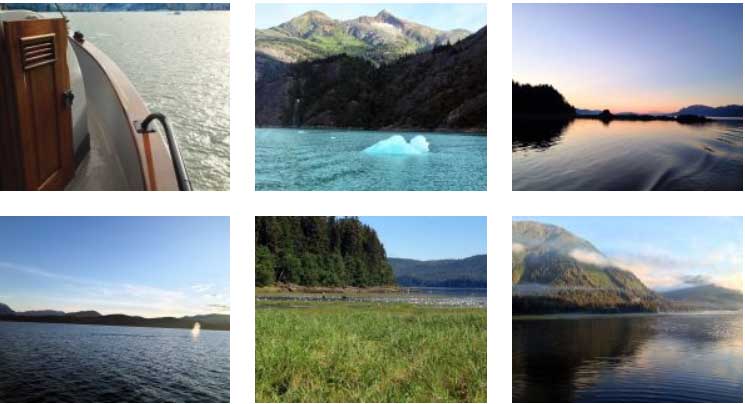 SE Alaska's Eastern Passages
Juneau to Petersburg
Petersburg to Juneau
7 days / 6 nights
A 7-day/6-night voyage from Petersburg to Juneau. Navigating through ice filled fjords we visit a tidewater glacier, searching the shores for brown bears, and stop our engines to watch and listen to humpback whales. We will kayak up a narrow inlet that John Muir called an ocean filled Yosemite and follow bear trails through rich estuarial meadows.