SAVE 25% on GROUPS OF 8 or MORE on ANY departure ANY cabin on the Wild Woolly Wow! Also,
no single supplement

on Wild Woolly Wow!!!!
Nobody does Alaska better than UnCruise Adventures, offers more variety, or provides adventure like we do.
With over 20 years of exploring Alaska, nobody knows it better. UnCruise captains and crew navigate its waterways and inlets as easily as walking the halls of their own ship—and are always on the lookout. Spot a bear foraging for salmon on the shore and the captain swings back around so you can get a better look. There's nowhere better to be than right here. Please check with Alaska Cruises & Vacations directly via EMAIL or our FORM if you are interested in small ships for 2022.

Special savings incentives means you will have all the amazing adventures while saving! Details HERE!

Select from the options below then complete our form here and we'll help you plan your 2022 UnCruise Alaska Adventure.
No single supplement on select itineraries, inquire for dates
$500 per cabin savings on April, May and June. Book within 30 days and double the savings to $1000per cabin!
Double your savings for kids! Save $1000 on a child in the cabin with you!
Our Popular $0 Single Supplement Continues For A Limited Time
Save BIG with no single supplement on all Wilderness Legacy 2022 itineraries including Wild Woolly & WOW and Rivers of Adventure & Wine. Restrictions apply No cash value. Ask us for details.
Receive a 25% Savings on Groups of Eight or More
Save 25% on group bookings for any 2022 itinerary onboard the adventure vessel Wilderness Legacy. (Groups of 8 or more). Restrictions apply. No cash value. Ask us for details.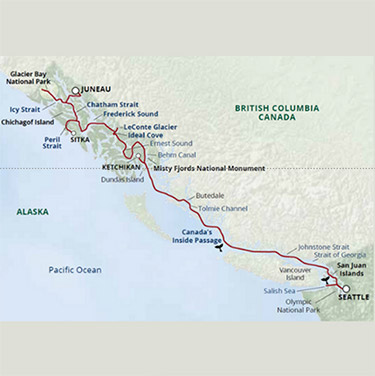 Seattle to Juneau (or reverse)
Wilderness Discoverer, Wilderness Explorer, Safari Endeavour, Safari Explorer, Wilderness Legacy

Summer 2022
From: $4,695 12 Nights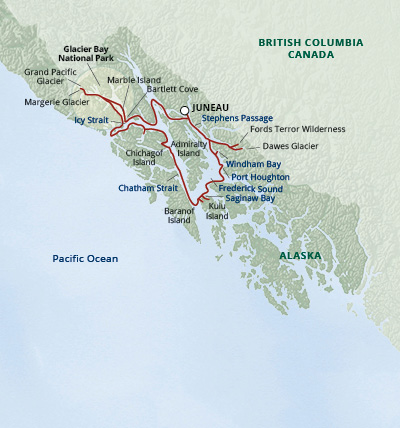 Roundtrip Juneau
Wilderness Adventurer, Safari Quest

Summer 2022 and 2023
From: $2,995 7 nights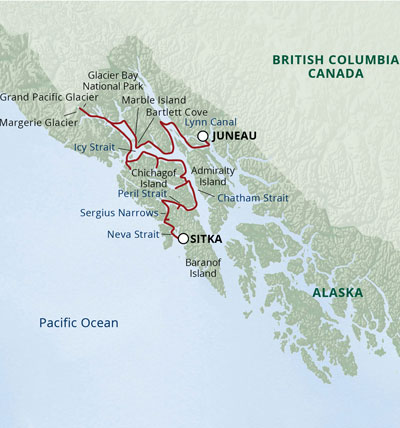 Juneau to Sitka or reverse
Safari Endeavour, Safari Explorer

Summer 2022 and 2023
From: $5,500 7 nights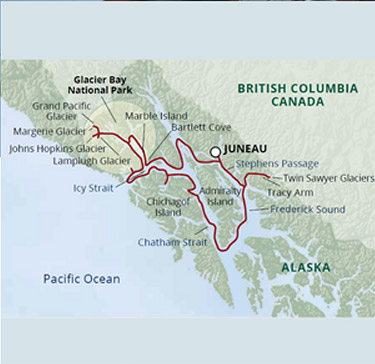 Roundtrip Juneau
Wilderness Explorer, Wilderness Discoverer

Summer 2022 and 2023
From: $3,895 7 Nights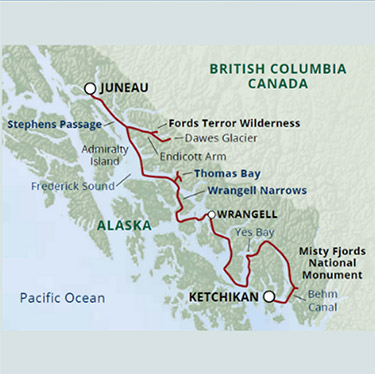 Juneau to Ketchikan (or reverse)
Wilderness Explorer

Summer 2022 and 2023
From: $4,495 7 Nights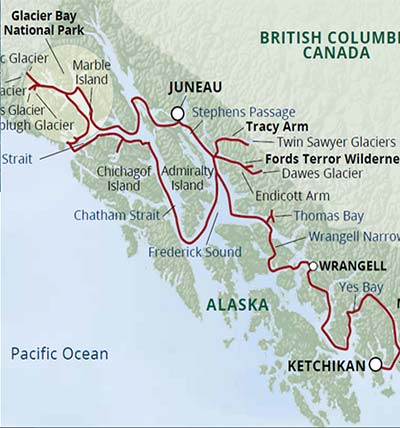 Juneau to Ketchikan (or reverse)
Wilderness Discoverer, Wilderness Explorer

Summer 2022 and 2023
From: $6,545 14 Nights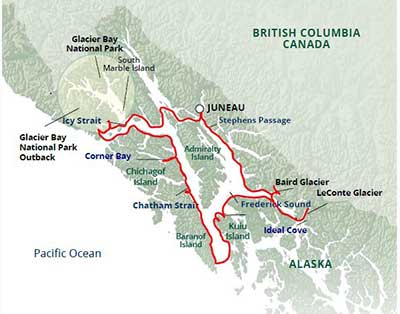 Roundtrip Juneau
Wilderness Legacy

NEW Summer 2022
From: $4,495 7 Nights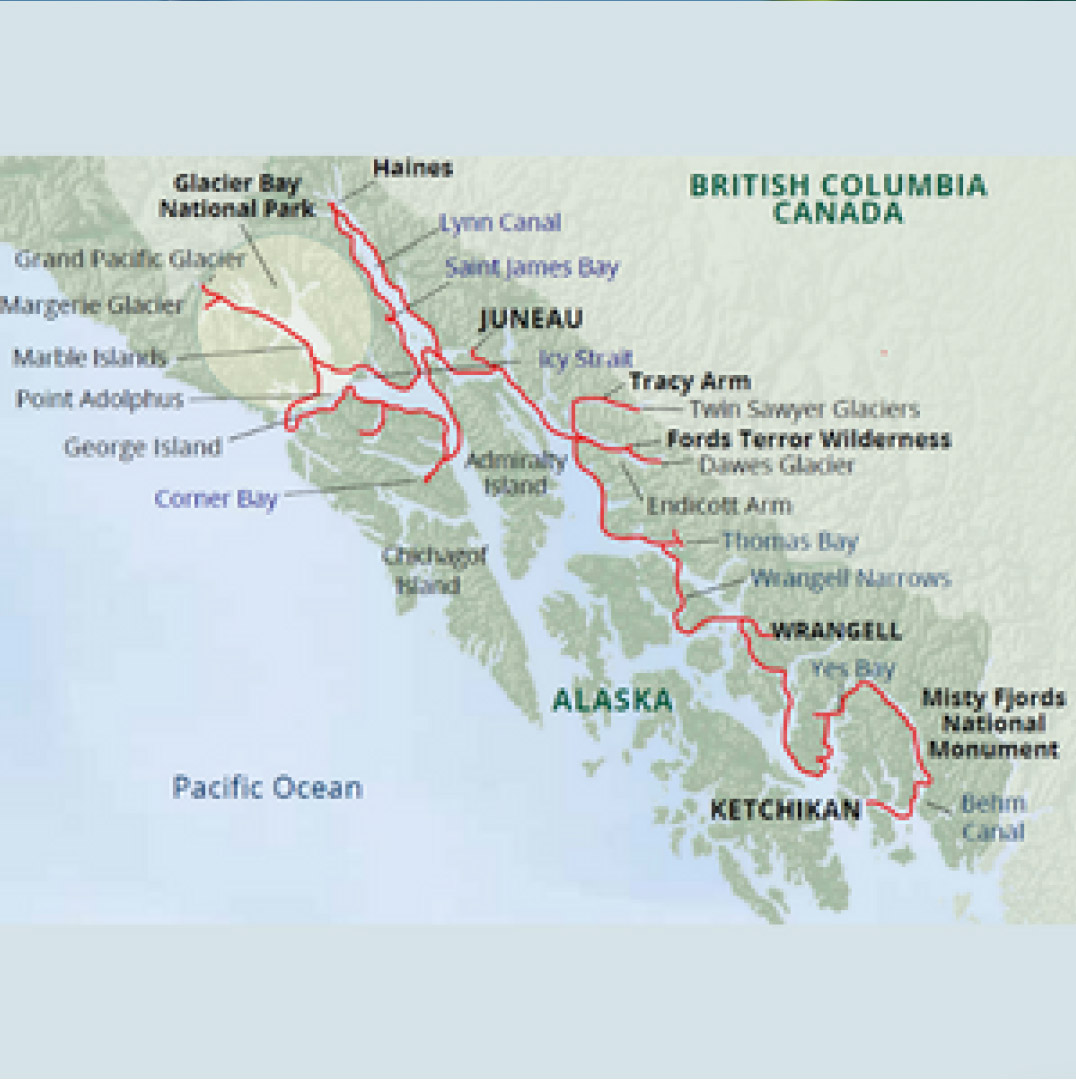 Juneau to Ketchikan (or reverse)
Wilderness Explorer

Summer 2023
From: $8,100 14 Nights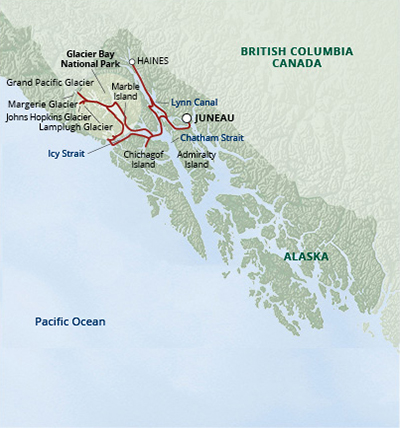 Roundtrip Juneau
Wilderness Explorer

Summer 2023
7 Nights